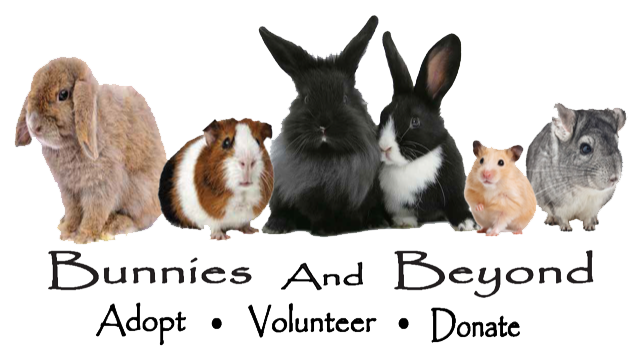 HELLO EVERYBUNNY!

Welcome to our inaugural Bunnies & Beyond quarterly newsletter. We are thrilled to start sharing our goings on with the rescue since our inception in October 2016.

If you have received this, you currently volunteer or adopted from us. For all the rest, at some point you volunteered with me at NYCACC or were a volunteer/adopter for NYC Metro Rabbit. Glad to be back in touch and hope to hear from you!

It has been a tough few years, first with Covid, then RHVD making inroads here in the USA. Finally, a vaccine has been developed that is effective but even more importantly, no bunnies are being sacrificed to save others. All of our bunnies are vaccinated and can now participate in meet & greets once again at the Flatiron Petsmart.



We are thrilled to be back and have many exciting things planned for the coming year. Stay Tuned!

HAPPY HOLIDAYS!
Announcements
Expanded Volunteer Opportunities
As part of Bunnies & Beyond's goal to significantly increase the impact of our rescue, we have published a new organization chart highlighting all new volunteer opportunities, that go beyond fostering. If you are interested in any positions now or in the future, please reach out by email. We look forward to welcoming new talent with a passion for rabbit rescue to the team!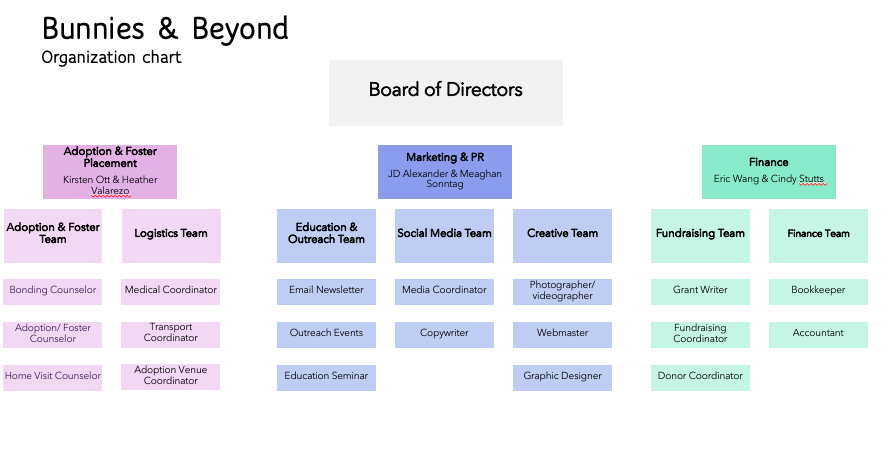 FAST FACTS
01

2022 ADOPTIONS We are so excited and proud to announce this year the team at Bunnies & Beyond successfully placed 26 rabbits into their forever homes!

We are so grateful to the entire volunteer team that make every adoption possible through their time and dedication.

02

PETSMART MEET & GREETS Hop over and join us back at PetSmart!

We are back at the Flatiron Pet Smart for Bunny Meet & Greets every Sunday between 1-3pm.

Come visit as we would love to introduce you to our current adoptables.

03

FALL 2023 CONFERENCE Mark your calendars now for September / October 2023. Stay tuned for our next newsletter for more details!
Donations Request
At Bunnies and Beyond we always strive to rescue as many rabbits as possible by finding permanent homes, providing proper care education and coordinating speed dates.
While we have much to be proud from this past year, we have a lot left to accomplish. We need your help to not only find loving forever homes for our rabbits, but also cover the medical expenses incurred during rescuing. That is why we'd like you to consider donating during this season of giving. Your donation will help pay veterinary bills for spaying and neutering, RDHV vaccines, and other emergency medical procedures needed for our foster rabbits.
Listed below is a brief summary of our foster rabbits with higher than usual medical expenses. If you wish to contribute, visit our website or you can donate through
PayPal
here.
Puff

While healthy when pulled from NYCACC last December, she developed a neurological wobbly gait that made us get a CT scan to determine what was going on. As it turned out, she had had a severe inner ear infection. She is healthy now and has been spayed and vaccinated.

$1,300

Buster

Since he was pulled from NYCACC last year, he has had ongoing molar trims and 2 incisor removals plus neuter and vaccination.

$4,500+

Leo

We pulled Leo from NYCACC due to overgrown incisor issues and possible dental problems. The incisors were removed (unfortunately in two operations) and no other issues have shown up. He has been neutered and is awaiting getting his vaccinations.

$1000

Dottie

Due to how she positions herself, Dottie accidentally broke her tail and had to have it amputated. She is recovered, spayed, and vaccinated and up for adoption as a partner bunny.

$1,200

Mama Chickpea & The Bean Babies

When we pulled this baby from NYCACC when she was found wandering the streets of Howard Beach, and shortly after she gave birth to 5 babies. All have been altered and vaccinated.

$1,200
Current Adoptables
This newsletter we want to highlight cuties Bonnie and Claire!
These two big, beautiful girls are bonded and ready to find their forever home. Both of these girlies are around 2 years old and both are rocking majestic dewlaps. Bonnie is the extremely friendly spotted beauty who will hunker down for pets for hours next to you, while Claire is a little more shy but can be coaxed into snuggle time. Take them home where they can live large and in charge as they deserve!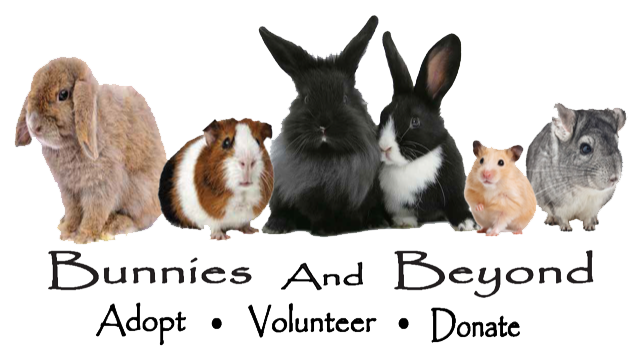 Our mailing address is P.O. Box 1313, New York, NY, 10028
Unsubscribe